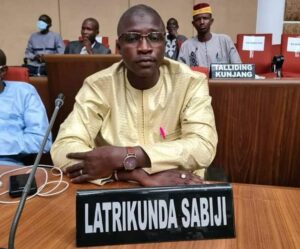 Latrikunda Sabiji legislator has opined that President Adama Barrow should sack sports minister Bakary Badjie.
As the Bakary Badjie Per Diem saga continues to dominate public discourse, Hon. Yaya Menteng Sanyang said: "I think what Barrow should do is to see how he can dismiss Bakary Badjie immediately."
The minister of sports is currently at the centre of a social media storm after it emerged that he alongside his wife went to the Commonwealth Games in Birmingham and the Islamic Games in Turkey and that the wife was being paid 2800 Pounds for accompanying her spouse as a Special Guest.
The Latrikunda Sabiji NAM did not believe this was just to the farmers, taxi drivers, women vegetable growers and other suffering Gambians 'who just augmented the ministers' salaries to close to D200,000 or a little more'.
"It's a huge financial impropriety to pay your wife per diem when she doesn't work for the government or contribute to it by way of knowledge or expertise," Hon. Sanyang pointed out.
"I'm alarmed and worried. The manner in which they(government officials)are squandering the money of Gambians is very disheartening," he stated.