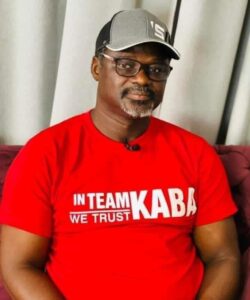 Lamin Kaba Bajo has been elected for the third time to preside over the destiny of Gambia Football Federation (GFF). He will steer the affairs of the country's football governing body for the next four years.
According to the results announced by the Election Committee, Lamin Kaba Bajo has the highest share of the votes as 51 delegates endorsed him while Sadibu Kamaso was only able to secure 25 votes.
Under tightened security, the 77 delegates converged to Paradise Suites Hotel on Saturday to elect members of GFF executive.
The tiny West African nation reached the quarter during the last AFCON held in Cameroon. Amid tense situation, the election process was punctuated with major incidents: Sadibou Kamaso, Bajo's main contender, was barred from attending the FA general assembly that regularly precedes the vote.
"The voting process was transparent but what transpired before the election was wrong," Kamaso told JollofNews shortly after losing to Bajo in an election that was punctuated by some incidents.
Far from being demoralised by the election results, Kamaso deplored the move taken by the FA to change the constitution.
"You cannot amend the constitution on election day," he voiced out.
When asked if he is going to challenge tue results, Kamaso confided to Jollofnews that they are going to have a meeting today (Sunday) to see what to do in the coming days.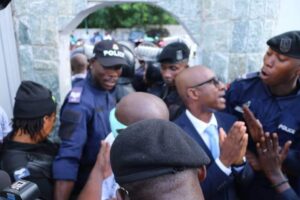 "We are meeting on Sunday, and we will discuss about it," he said.
John Charles Njie chairman of the civil society umbrella body, made it clear that democracy starts at grassroot level.
"For accountability purposes, they (the FA) should have extended an invitation to civil society to observe the electoral process," he deplored.
Police personnel denied entry to John Charles Njie, arguing that his name was not on list of persons allowed to take part in the much awaited event.
"Whatever is happening in sports, we want to see that there is a culture of accountability and transparency," he added.