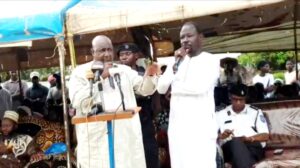 The Minister of Agriculture, Dr. Demba Sabally, has asserted that setting police stations on fire does not confirm to democracy.
"Citizens…yes, we have democracy but that democracy has nothing to do with burning down police stations. The police are here for everyone," he told his audience at the inauguration of the restored Sanyang Police Station razed to the ground following mass protests in the community last year.
Dr. Sabally appealed to Gambian youth to direct their energy towards national development.
"There's a reason behind the rehabilitation of the station. Let's pray for peace. Youths, let's put our energy in the development of the country. There's democracy in President Barrow's dispensation but it must not be abused," he stated.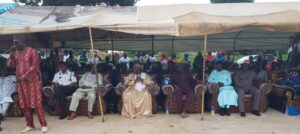 The agriculture minister, who was representing the Vice President at the inauguration of the GACH-Global-funded project, tasked youth to till the land in order to plug the country's current rice import gap.
"Only 15% of rice (consumed in The Gambia) is produced here but youths can engage in rice cultivation and rearing of animals," the agriculture minister opined.
More details in our subsequent reports….