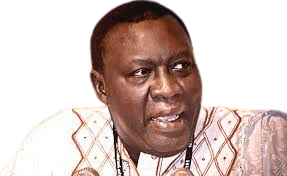 After almost 20 years of professional relations, The Point newspaper and its financial advisor are currently in court, JollofNews can report.
The paper's co-publisher Pap Saine was expected in court on 22 August 2022, but did not show up as he was away in Germany, trying to help federal prosecutors prove their case against jungullar Bai Lowe over the killing of Deyda Hydara.
Meanwhile according to sources, financial adviser Mr. Philip Kotey had plans to claim D1.5m from The Point for alleged breach of contract.
Details of the ongoing court case were scanty but co-publisher Saine is expected in court on 13 September in a counter suit against Mr. Kotey.
JollofNews will be in court on that date as some unsavory revelations were expected to be made.