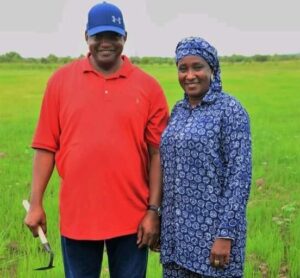 When President Adama Barrow went on his annual leave recently, he took time out to go farming but Lawyer Ousainu Darboe believed Mr. Barrow wasn't serious with farming.
To Hon. Darboe, the Gambian leader did not mean business when he visited a farm immaculately dressed.
"Wearing nice clothes with your wife by your side and hoe in hand… That's not a serious," stated the UDP secretary general.