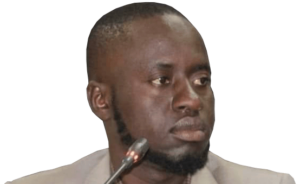 Visibility was severely impacted at courtroom no.1 of the Kanifing Magistrates' Court as Principal Magistrate Omar Jabang dealt with high-profile cases.
The courtroom's bulbs were not emitting light throughout the best part of the morning, forcing some journalists to rely on the sun rays coming in through the windows.
But sunlight could not help either as Wednesday was generally characterized by sunny intervals.
Meanwhile, criminal cases revolving around The Point newspaper, CFA 33m lawsuit were among the high-profile cases dealt today by Principal Magistrate Jabang.