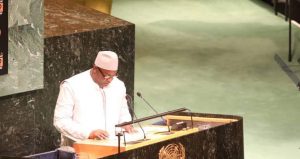 The city of New York is today expected to see a protest against the Gambian leader currently in the US for the 77th General Assembly.
Gambians in the US have reportedly rallied to demonstrate against Mr. Barrow's handling of issues back home.
Details of Thursday's planned protest were scanty but Jollofnews will monitor it.