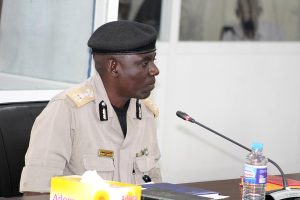 The Director General of the Gambia Prisons Services (GPS), Ansumana Manneh, has said that the State Central Prison was built without rehabilitation in mind.
"The prison was built by colonial masters and it was not for rehabilitation but punishment," DG Manneh said at the presentation of ceiling fans, mattresses and CCTV cameras to the prisons by Dr. Abubakary Jawara Foundation on Friday.
It would be recalled that the National Assembly Select Committee for Human Rights recently issued a damning report about the condition of inmates at Mile II.
Lack of proper ventilation was among issues highlighted in the report.