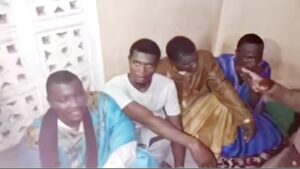 Some of the people injured in the confrontation between the disciples of two rival preachers were detained for more than 40 hours without access to medical care, Jollofnews has learnt.
The injured were taken to Tujereng health post but the facility did not have the required resources to attend to them, a source informed this medium.
Meanwhile, Ba-Kawsu's brother, Ba Omar Fofana, confirmed that two of his brother's students were being held at the police station with their injuries still fresh.