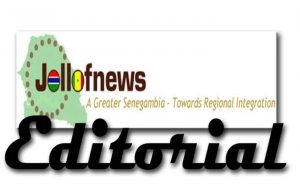 Lack of statecraft, direction, sophistication, foresight compounded by nonchalance and lethargy on the part of President Adama Barrow make us sit with concern about the direction of our country.
President Adama Barrow has clearly indicated to Gambians that he's no longer in control when it comes to the running of the state.
Barrow is no longer the boss!
Criminals have overrun the streets, unscrupulous businessmen are holding the population by the neck, perceptions of official corruption deepening, infrastructure is decaying fast, number of jobless Gambians shooting up with declining education system, rising food and water poverty, habitats problems, ethnic and tribal polarization and a whole lot of nerve-wracking issues.
And now, we are talking about the deaths of 66 children due either to the action or the inaction of this government!
This is not how a country is run!
The outlook of The Gambia under Barrow, is indeed, bleak!