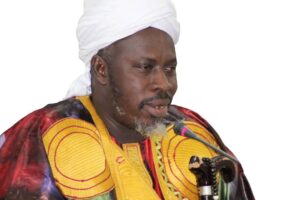 Islamic scholar Ba-Kawsu Fofana has finally joined his family and students after almost three days in police detention.
The Islamic cleric was released from Banjulinding police station this morning few minutes before 12pm and was met at the gate of the station by ecstatic crowd of people, including his followers.
It would be recalled that the police last Wednesday charged Imam Ba-Kawsu Fofana with two-count offences of incitement to violence and indecent assault.