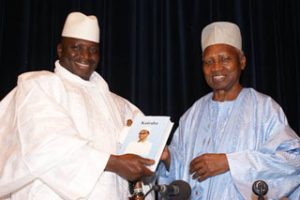 One thing that is increasingly becoming constant in the Gambia's post-independence political trajectory is the chaotic nature of change of power.
When the late Sir Dawda Kairaba Jawara's sun downed on 22 July 1994, he was literally scampering to safety alongside his family and officials.
Meanwhile when Jammeh's "Supreme" power collapsed in 2017, he disgracefully left the Banjul International Airport without the usual pomp or pageantry.
We pause here to ask: What exactly is history trying to teach us?