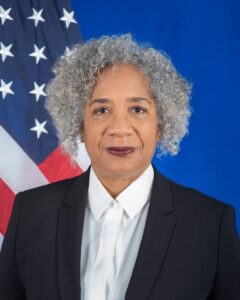 As US Embassy is facing a backlash over plans to build a permanent diplomatic mission in 'protected area', Media Coordinator, Fatoumata Ceesay, has clarified the position of the embassy over a matter that continues to generate headlines.
"The Memorandum of Understanding (MoU) is the start of a process, not the end," she told Jollofnews in response to a request for comment.
Last Wednesday, the Office of the Attorney General, Ministry of Justice, came up with a news dispatch, indicating that a MoU has been endorsed by the governments of The Gambia and the United States "for the acquisition of a property for the purpose of building a state-of-the-arts embassy in The Gambia." The move has triggered mounting outcry as environmentals activists are pushing ahead with plans to shutdown the project.
In the upcoming 16 months, she said, the United States will "work closely with a range of Gambian experts, including environmental groups," while conducting "due diligence process."
The Gambia Environmental Alliance (GEA) is spearheading a campaign geared towards putting a halt to the project. They have launched a petition against the MoU, and expressed concerns about the preservation of the existing ecosystem.
Ceesay seized the opportunity to reaffirm United States government openness to dialogue, adding that the embassy "welcomes the views of all parties, including those who have expressed concern over the proposed project."
The US Embassy Media Coordinator reiterated US government commitment"to work with local and the Gambian people to develop the location in a manner that respects the local environment, and whenever possible, improve the space."
When asked how much money did the United States government pay for the proposed relocation site, she made it clear that "the price will be determined in collaboration with the government of The Gambia."