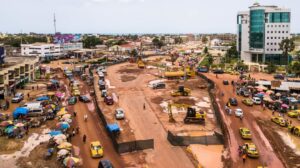 The Gambia government spokesperson has indicated that the OIC Summit will not be held in The Gambia this year.
He was, however, quick to point out that he could not categorically say the summit would not take place in The Gambia without briefing from the OIC Banjul Secretariat.
According to Ebrima G. Sankareh, in view of the current infrastructural build-up ahead of the summit, "nobody in his right mind" will believe that the works could end in two weeks.
He was speaking on Coffee Time With Peter Gomez this morning.