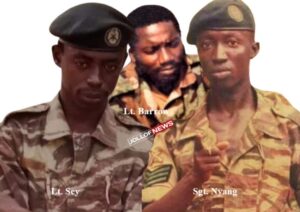 In the early hours of Friday morning on 11 November 1994, gunfire could be heard from the directions of the Gambia's army HQ camp in Yundum and the 3 Infantry Battalion in Fajara.
Residents around these areas were startled from their sleep as sounds of light weapons and explosions of ordnance rent the air in a seeming gun battle.
Earlier on the day, junta vice chairman 2Lt. Sanna Sabally's ominous voice could be heard on the national radio, announcing that an attempted coup was just quelled and some lives were lost.
It was a sombre Friday and martial tunes coming from the state radio were not as well reassuring.
Streets were virtually deserted and military deployed at almost all the strategic locations around the capital.
In counting the loss of the 11/11 attempted putsch, Lt. Sabally informed the nation that the coup leader Lt. Basiru Barrow was also killed in the exchanges.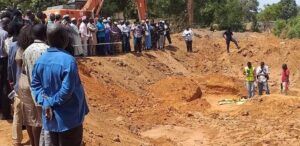 The death toll grew clearer as the day wore on when officers like Lt. Bakary Manneh, Cadet Officer Kawsu Sillah, Lt. Momodou Lamin Darboe, Lt. Buba Jammeh and senior NCOs such as Sgt. Fafa Nyang were counted among the dead.
The battle-plan for 11/11 remained obscure to many Gambians until in 2019 when it was revealed at the TRRC that there were in fact no gun battles as the junta tried to make the population believe.
The officers and soldiers were restrained and summarily executed, TRRC heard.
As 11/11 returns for the 28th time, the question of accountability is in the minds of many as justice for the victims appears elusive two years after their remains were exhumed from a mass grave at the army HQ camp in Yundum.