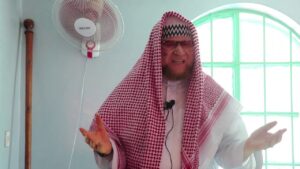 Despite falling short of naming him, Imam Cheboo Cham said controversial preacher Ba-Kawsu Fofana led President Adama Barrow in prayers after predicting almost a year ago that President Barrow would be defeated in the general election.
The thrust of Cheboo's argument is that marabouts should be shunned as according to him, consulting marabouts is in stark variance with Islamic teachings.
"One marabout made a premonition that all the jinns, angels and human beings have agreed that Adama will not survive the general election unbeknown to him that he would lead the Gambian leader in prayers on 4 November 2022," he derided.