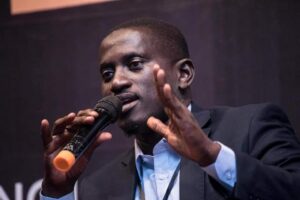 Prominent politician Momodou Sabally is tomorrow expected to appear at the Banjul Magistrates' Court at 11am after being commanded by judicial authorities to do so.
The CEO of GACH conglomerate Dr. Abubakary Jawara is seeking redress through the lower court after filing complaints that Mr. Sabally has "falsely and maliciously published several defamatory statements about him on his (Sabally's) Facebook account".
Sabally is expected to take his plea over claims by Dr. Jawara that he (Sabally) was alive to the reputational damage his publications could cause the businessman.
"The plaintiff's reputation within the public and his family suffered greatly owing to the defendant's actions and words, but the damage extended beyond the plaintiff," the statement of offense read.
It added: "The plaintiff's son, Muhammed Jawara, also suffered rejection and disparagement from his peers and school and friends, and the plaintiff and his family members had to make several efforts to ensure the mental wellbeing of his son".
Meanwhile, Dr. Jawara also complained that Sabally's publications soiled his image, debased him and cost him business.
Part of his complaints is that despite getting clearance to import hunting guns into the country, Sabally's articles made it look like he was a mercenary gun-runner involved in guns, drugs, violence and the destruction of Gambian youths and hurting the economy for his "personal enrichment and gain".
Dr. Jawara also wants Sabally to provide proof as to how he hurt the economic interest of the country by illegally exploiting black sand in Sanyang as published by the defendant.
Dr. Jawara is also aggrieved that Sabally has linked him to the fugitive Banta Keita, who was reportedly involved in the importation of three tons of cocaine into the Gambia sometime last year.
The businessman also wants Sabally to show proof over his utterance that: "Abubakar (sic) Jawara, a criminal businessman offers One Million Dalasi to each of the rebels to selected to ambush Mr. Sabally in their secret meeting held at Abubakar Jawara's compound".
Dr. Jawara is also seeking redress for Sabally's statements he felt had exposed him to "hatred, disdain, contempt, odium, distrust and rejection from right thinking persons within and outside The Gambia whom have read or heard of such defamatory statements made by the defendant about him in different fora/media".
Dr. Jawara is seeking an D8m compensation payment from Sabally and a fitting apology for the impact of goodwill "occasioned by the defamatory publications" that "forced" his tomato processing company to shut down due to its inability to secure vital raw materials.
He is also seeking damages for defamation and slander, a perpetual injunction restraining Sabally either through his agents, cronies, associates or contacts from further defaming him in any way or manner whatsoever; interest at the rate of 15 per cent per annum until the date of judgement and such orders as the court deems fit.