Gambians are among illegal migrants currently detained in Malta,awaiting their removal from the country, JollofNews can report.
The 44 migrants were arrested and detained by the Maltese police in weekend swoops, this medium has learnt.
In raids conducted on Sunday in Gozo, the police arrested and placed under custody the 44 individuals after they were reportedly found to be residing in Malta without authentic residence or work permit in Marsalforn.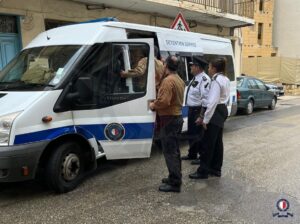 They hailed from The Gambia, Ghana, Burkina Faso, Togo, Nigeria, Syria, Albania and Pakistan.
According to sources, the 44 illegal migrants are currently awaiting their removal from Malta in a detention centre.