The Gambian community in the UK has been devastated by news that three of their compatriots have tragically died following a fire at their flat in Fairisle Close, Clifton.
The suspected arson occured on Sunday at 3:17am.
The two children were pronounced dead on Sunday whilst their mother, who was battling life-threatening injuries, died the next day.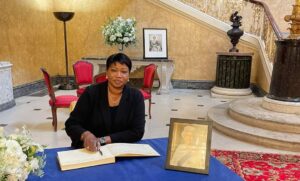 According to Gambia's High Commission in London, the Gambian community in the UK was in shock and "saddened by the tragedy which occurred on the 20th November 2022".
"We mourn the demise of sister FATOU Sherrif and children and pray that their souls rest in peace," the mission commiserated.