Gambians and their partners in development are still fretting about the jettisoning of the D116m draft constitution with the EU ambassador being the latest to describe the development as a reversal in the country's yearning for sound democratic health.
The man representing the member countries of the European Union in The Gambia did not mince his words when he said the failure of the draft constitution is a 'setback' to the faltering Security Sector Reform (SSR) process.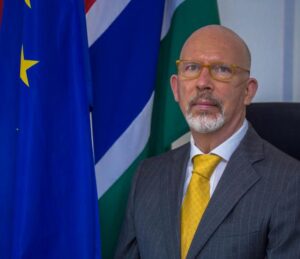 He, therefore,gonged the government to remain committed to SSR.
"I call on the government to continue its commitment towards this reform," the top diplomat said as he recently addressed a forum organized around SSR.