An engaging, enlightening, educative and an enduring chronicle of Dr. Abubakary Jawara is out now, this medium can reveal.
Jollof Special Magazine offers a rollercoaster of the millionaire entrepreneur's rise to prominence.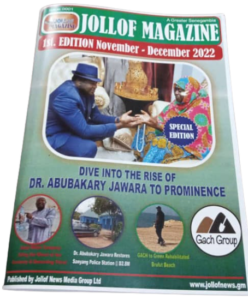 It captures the history and the philanthropic interventions of the man honoured both at home and country's faraway.
Divided into chapters, depending of the philanthropist's areas of intervention, the magazine is as well incisive and insightful.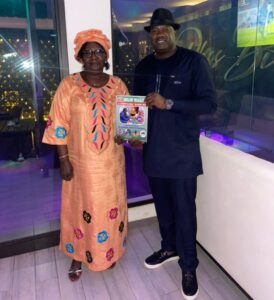 Colourful and glossy too, it is.
This attempt to bring to the fore, in a compacted way, Dr. Jawara's life and contributions to the human family is not, in fact, exhaustive.
Rather, it's a feeble attempt to beam a spotlight on some of them.