A Nottingham man charged with the murders of a Gambian mother and her two children will this morning appear in magistrates court.
Jamie Barrow,31, of Clifton, Nottingham, had been charged with three counts of murder on Thursday. Read more…
Fatoumatta Hydara, 28, and her daughters, three-year-old Fatimah Drammeh and one-year-old Naeemah Drammeh, died from smoke inhalation after Barrow who is their neighbour allegedly blaze at their home on Sunday.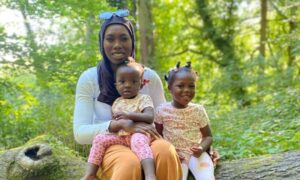 A joint fire and police investigation concluded that the fire was started deliberately.
Barrow is to appear at Nottingham magistrates court on Friday. He is expected to only confirm his name and address before the case is adjourn and transferred to a higher court.