The apparent inability of President Adama Barrow's government to successfully organize major events is again in manifestation as the government failed to generate the hype and euphoria it desperately wanted to create as regards the African ULAMA Conference.
Following the shockingly humiliating low turn-out at his inauguration as President earlier this year, Barrow and his government has now admitted that it has not adequately prepared for the proposed OIC Banjul Summit and could not consequently host it as planned.
As part of attempts to deflect public attention from the summit, government looked the other way round for a substitute and it found that in the African ULAMA Conference currently underway in Banjul.
However, its attempt to supplant the OIC Summit with the African ULAMA has also failed woefully in terms of public interest.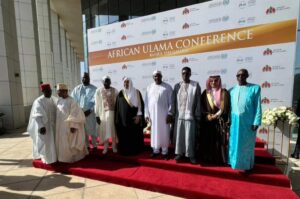 At the time of posting this article, many Gambians were unaware of the scale of the importance of the conference.
Aside billboards and last-minute publicity dashes, it appears as nothing spectacular is currently happening in Banjul, regarding the African ULAMA.
"I don't even know what African ULAMA Conference actually is. I thought it's another way of referring to the proposed OIC Banjul Summit," said one taxi driver when asked by this medium whether he was aware of what was going around him.
"Let them (government) accept that they have disastrously failed in the organization of the proposed Banjul OIC Summit than trying to play with our intelligence. After all, we can't be bamboozled," hotelier Musa Sey stated when approached by JollofNews for comments.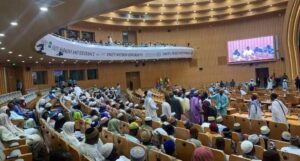 Indeed, aside the Madrassa students, who lined up the pathway to the conference hall and sounds of flutes, not much of a fanfare there was at the Sir Dawda Kairaba Jawara Conference Center in Bijilo in Western Gambia.
In terms of attendance, few Sheikhs were seen among the multitudes of government officials and NPP supporters, who thronged the conference center today.