Employees at Jaeja tomato factory in Banjulinding are in a race against time to meet the unprecedented rise in public demand for Jaeja tomato paste.
Jaeja tomato paste has apparently consolidated its foothold in the market as demand currently threatens to outstrip supply.
But in a drive to ensure its huge clientele base is not disappointed whilst ensuring quality never drops, factory employees are now producing greater output now than before.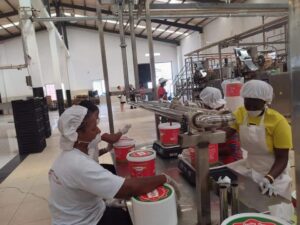 Located few metres from the entrance of the Banjul International Airport, the factory has an open door policy for those interested in doing business with them.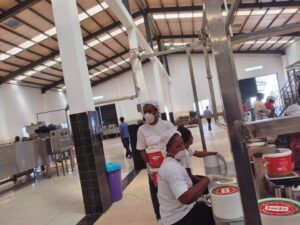 A Gambian-owned product, Jaeja's market dominance has been described by company executives as breathtaking as they expressed the commitment to ensure the public trust and confidence in the product do not waver.