A Supplemental Financing for the Gambia's Second Fiscal Management, Energy and Telecom Reform Development Policy Financing (DPF) at the tune of $20m was on Wednesday approved by the World Bank's Board of Executive Directors, this medium has gathered.
The idea is to support government's interventions to enhance debt and public investment management; consolidate financial viability and service delivery in the energy and telecommunications sectors; and improve the transparency and governance framework of State-Owned Enterprises (SOEs).
The Supplemental Financing responds to the cascading impacts of the Ukraine war on the Gambia's economy, worsening the existing challenges for the country brought about by the COVID-19 pandemic.
The disruptive effects of the war on agricultural supply chains and food trade, impacting food feed, fertilizer, and fuel prices and shooting up inflation to double digits for the first time in 30 years.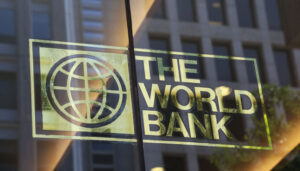 "The war in Ukraine has led to a slowdown in economic activities in The Gambia and as a result impacted the country's economic growth.This has reduced domestic revenues;at the same time, the country has to meet pressing basic social and productive sector needs exacerbated by rising inflation,"said World Bank's Country Economist and Task Team Leader of the project Wilfried Kouame.
The grant is meant to support in building resilience and enhancing recovery by lessening revenue loss, boosting forex reserves, cushioning the impact of rising commodity prices on the most vulnerable and to ensure government's reform program is not stopped on its track.