Momodou Sabally has emerged from the UDP Janjanbureh Congress as the Campaign Manager of the Gambia's biggest opposition party.
Before going into the congress last Friday, Sabally was just an ordinary member of the UDP.
However, many people were not surprised by his elevation as he's seen as very instrumental in breathing new lease of life in the UDP after it was shockingly declared loser of the 2021 general election.
The UDP was dealt a near-fatal blow after overplaying its hands in the last general election.
Barrow was declared winner in a comprehensive style in an election UDP thought was just a mere formality as Ousainou Darboe was going to win.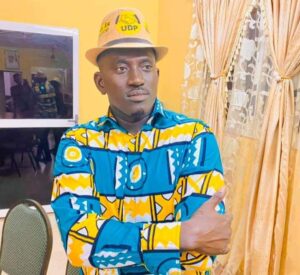 The party's social media handles were disabled, some party officials avoided the media, yellow was ditched for other colours and the party's rallying song Alee Fon N Saa Jee was used against the party militants as a weapon of mass destruction of the heart and soul.
But Sabally stepped up to the mark, marshalled the party's social media warriors and launched a social media campaign that galvanized the supporters in a way that many were surprised.
He commanded a huge following and such was his appeal among youth and women that he started to have thousands of likes for his social media postings.
UDP came to life, morale restored in the camp and a renewed social media campaign roared on when Sabally decided it was about time the party wriggled itself from the recess of mourning.