Following rigorous vetting, The Gambia has been selected as a beneficiary of a new funding phase of the US Millennium Challenge Corporation (MCC). As a beneficiary, The Gambia is expected to receive several millions of US Dollars.
This encouraging development was announced by the US President, Joseph R. Biden, Jr., at the ongoing US-Africa Leaders Summit in Washington, DC.
The MCC grant will support The Gambia's investment in major infrastructure and implementation of both policy and institutional reforms over a five-year period.
Other African countries selected alongside The Gambia for the MCC threshold programme are Senegal, Togo and Mauritania.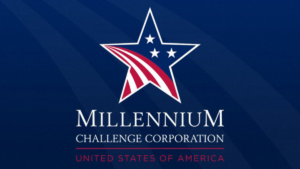 Since its creation in 2004, the MCC has invested over $9.5 billion towards poverty reduction in Africa. The criteria for inclusion in the MCC programme include adherence to the principles of good governance, transparency, respect for democratic rights and the fight against corruption.
Press Release Dated: 15h December 2022