The Majmuat Al-Ansar is profoundly concerned about the continued detention of Mr. Momodou Sabally.
Mr. Sabally continues to be detained by the Gambian authorities since his arrest on Thursday.
We, therefore, condemns his arrest and prolonged detention and hereby call on the authorities to release him unconditionally.
Mr. Sabally should be released immediately to allow him reunite with his family after they were separated for sometime now.
It is our strong conviction that no citizen should be tormented for merely expressing an opinion.
The arrest and subsequent detention of Mr. Sabally could be described as huge setbacks to our recovering democracy.
Gambians sacrificed blood, limbs and lives to restore democracy after 22 years of autocratic rule.
Consequently, any action or inaction that could lead to the derailing of that hard-earned democracy will be regrettable.
The laws of the land must be used for citizens not against them.
Gambians fought tooth and nail for free speech.
They fought hard to be heard in all discourses of national significance.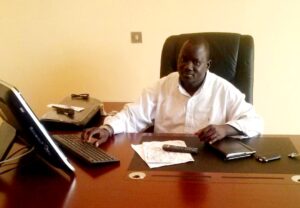 Mr. Sabally's continued detention is a huge reversal to our country's democratic gains.
It indicates a shrinking democratic space where voices of the citizens could be stifled.
No citizen should pay any cost for merely expressing an opinion as long as it borders on the laws of the land.
And, it's the same for Mr. Sabally.
Merely venting a feeling with no national security implications should not occasion the abuse of his human and constitutionally-guaranteed rights.
We, therefore, call for the immediate and unconditional release of Mr. Momodou Sabally.
Signed:
Ebrima Saho
Chairman, Majmuat Al-Ansar.
Press statement Dated: 24th December 2022