Political commentator Omar Bonny Darboe has called on the Gambia's military to provide protection for citizens, who plan to descend down the streets next week, to protest the continued detention of Momodou Sabally.
As citizens increasingly lose faith in the ability of the police to protect their rights to a peaceful protest, Mr. Darboe is now urging the army to step in and protect citizens' right to a peaceful protest.
Meanwhile, several groups and organizations are coordinating efforts to stage a huge protest early January to demand Sabally's release.
Consensus has though yet to be built on a date for the peaceful protest.
While others want the streets to be hit on January 2, others are proposing January 5.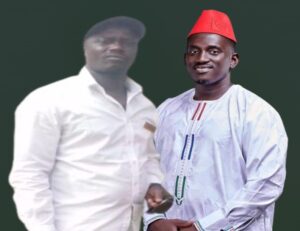 "What happened to you yesterday (Saturday) has angered the citizens because you were exercising your rights only to be attacked by the paramilitary and sprayed with teargas. They beat people and engaged others in fistfights," he lamented.
"We want to urge our military to come out and protect us while we protest peacefully. We want them to be by our sides as we protest against lawlessness in this country, the detention of Momodou Sabally and to see to it that he's unconditionally released,"Darboe stated in a viral audio recording.