After comforting them with the promise that his government was ready to buy their peanuts before 1 December of last year, President Adama Barrow has yet to deliver his promise.
Currently, there is a pervasive fear in the groundnut growing community over credit buying despite Mr. Barrow's assurance of smooth groundnut trade season.
In some parts of the country, Gambian farmers have already taken their groundnuts to buying points but the nuts could not be monetized.
Some farmers have begun to lose confidence in the current groundnut trade season after transporting their harvests to Seccos almost a fortnight ago.
During his Meet The People Tour that began in the penultimate month of last year, President Barrow confidently spread the joyful tidings to farmers that at the onset of last month and onwards, they were sure to start receiving cash for their peanuts.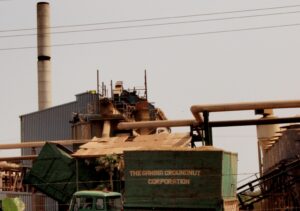 State House and the Gambia Groundnut Corporation (GGC) have yet to explain why the President's unilateral decision to announce the start of the groundnut trade season caused only false hopes in the farming community.