Five soldiers and two officers of the Gambia Armed Forces( GAF) have denied charges of conspiring to endeavour or prepare the ground for Barrow's removal.
Sanna Fadera, Gibriel Darboe, Ebrima Sano, Omar Colley, Baboucarr Njie and Mbara Touray have all denied the charges of conspiring among themselves between October and December to "overthrow the democratically-elected government of President Adama Barrow by unlawful means".
Though still at large, Lamin Jadama has been charged with the same alleged offences.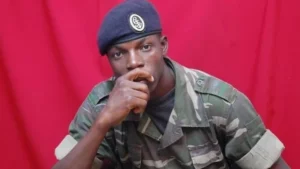 The seven men were meantime sent into pretrial detention following their denials of the charges.