It has yet to be established what exactly might have transpired between Ousainou Bai Sankareh and House deputy speaker Seedy Njie but Sankareh has threatened to lodge a complaint with the police against DS Njie.
On Tuesday, Sankareh tendered his resignation to the NPP executive, citing clash of principles as one of the reasons he was waving a goodbye to the NPP.
Sankareh is now accusing the NPP deputy spokesperson Seedy Njie of attempting to bully him.
"He (Deputy Speaker) telephoned me to abuse my mother. But he'll know I'm not one of those people he can intimidate," fumed Sankareh in an audio recording.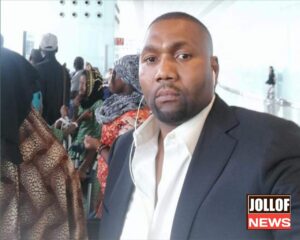 "I will report the matter to the police," he added.