An ambulance has taken a Gambian man to Mater Dei Hospital in Malta after he was reportedly injured by a Pakistani man in a fight.
According to information gathered by this medium, the unnamed 24-year-old Gambian went to St. Julian's police station at 8pm on Friday to lodge a complaint that he was assaulted by a Pakistani man at Paceville establishment on Triq San Gorg.
When the officers were mobilized at the establishment, they found a Pakistani man injured, this medium further gathered.
His injuries were reportedly certified as grievous whilst the Gambian man's wounds on the face were certified as slight.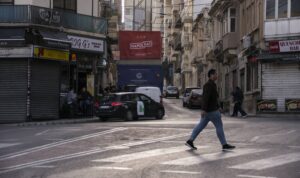 The police investigation is said to be in progress.