Several families in New Jeshwang could be uprooted from their homes in just two days to come as the Gambia government shows no indication of a change of heart vis-a-vis the planned demolition of structures along a proposed OIC road.
Gov't last week told those to be affected by the proposed road construction to now contemplate compensation as its decision to remove the earmarked structures will nonetheless go ahead on 23 January 2023.
There were rendition of moving accounts of the high risk of several family displacements as the physical planning hugely skewed its designation of structures for removal on only one side of the road.
OIC officials, led by Essa Bokar Sey and accompanied by the area's legislator Hon. Sheriff Sarr, had a meeting with representatives of the affected families but the meeting left the families more worried than assured.
The OIC officials were adamant that the proposed road would be carved out of only one of its sides as designated by the physical planning department.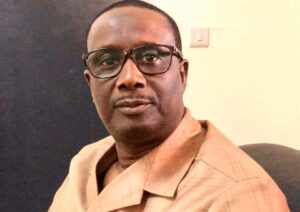 NAM Sheriff Sarr told the homelessness-threatened family reps to look forward to compensation.
OIC top official Mr. Sey said the idea of the proposed road is to bring cheers not torment to the people.
Be as it may, several families in New Jeshwang are currently living in heightened fear of dispersal.