The police have arrested one of Khadijah Kebbeh's sureties, JollofNews can reveal.
Mr. Salif Drammeh is currently held in protective custody at the police HQ in Banjul, JollofNews was reliably informed.
According to informed sources, Drammeh; an uncle to Ms. Kebbeh, was arrested on Friday as the State prepares the ground for the opening of criminal proceedings against his niece over theft and violation of Money Laundering and Anti-terrorism Act of 2012.
Meanwhile, sources also hinted this medium that efforts were underway for Khadijah Kebbeh's other surety, Alhajie Ousainou Jawara, to show cause why he should not be arrested in Angola and brought back to The Gambia to show cause why his bail bond should not be forfeited to the State.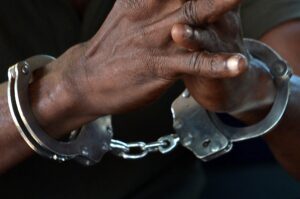 Alhaji Ousainou Jawara and Ms. Kebbeh are cousins.