Gambians were among 22 migrants lined up for ejection from Malta, JollofNews gathered.
The migrants were rounded up following an inspection by the Maltese police and the detention services in Marsa and Qormi on Wednesday, a statement issued by the Maltese police read.
Sources said the 22 people will be deported for living in Malta illegally.
Their countries of origin are The Gambia, Ghana, Guinea, Somalia, Sierra Leone, Mali, Nigeria and Ivory Coast.
They were reportedly escorted to the police HQ in Floriana for the preparation of the ground for their removal from Malta.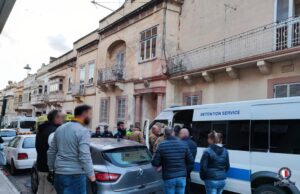 It has yet to be clear to JollofNews how many Gambians were among the 22 deportation-threatened people.