The country boss for J-Fin Money Transfer said his agency and Khadijah Kebbeh came into contact as willing seller and willing buyer, adding that he was only informed of the "shadiness" of the deal after it was transacted.
Sometime last year, Khadijah Kebbeh transferred 900,000 dollars equivalent of Dalasi to an account, belonging to one of Jagana's businesses called Kuringo.
"She prepared a false invoice and caused the money to be transferred from GACH Petroleum accounts," sources said.
Jagana told JollofNews that Khadijah gave him the impression that she was assigned by GACH to convert the money.
However, what looked like a good business turned out to be "challenging" for Mr. Jagana.
Sometime after Khadijah had left with the dollars, the J-Fin boss received a telephone call from the police HQ in Banjul.
When he reported to the HQ, he was informed that his name cropped up in an investigation, regarding Khadijah Kebbeh and GACH Global Trading.
He was questioned and later told that he was of particular interest to the investigation.
Mr. Jagana's brush with investigators had apparently engendered shades of doubt in the minds of some.
Some suspected him of "aiding and abetting" Khadijah Kebbeh "steal" from GACH.
Meanwhile, prosecutors informed the Banjul High Court a fortnight ago that the State "has four-count" indictment of theft and money laundering against Khadijah Kebbeh.
Her case is expected to resume later this month for mention.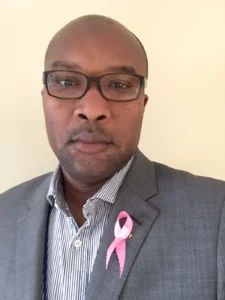 She stands accused of stealing nearly D60m from GACH Global Trading.
Some have, meantime, been speculating that Khadijah succeeded in "stealing" the money because she had help from individuals like Mr. Jagana.
When contacted for comment on whether he had a hand in the alleged Khadijah Kebbeh scam, J-Fin boss said: "As far as we are concerned, we bought forex for GACH. I had no idea what the relationship between GACH and Drammeh (Saikou Drammeh) was like. I delivered the forex not knowing that we are going to be caught up in this challenge. So, we went to the police, we gave our records; all the transaction details. So, they said they are investigating the matter. I said no problem and anytime you need me, I will be available."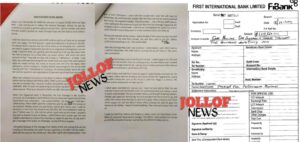 When asked whether he never suspected anything dubious, Mr. Jagana replied: " I realized later that there was a scheme behind it. That's what the police said."
When contacted, Khadijah Kebbeh described the reports she illegally transferred funds from GACH Global Trading's account as personal attack.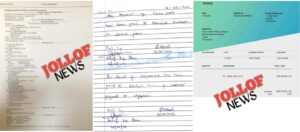 When pressed whether she was aware of the charges against her,she said: "But as far as I know and my lawyers are concerned there is no current indictment that pertains to terrorism. This is news to me."