The Gambia government continues to lose more terrains in its communications offensive and there were reports it wanted to sack the commander of the GRTS flank.
The government is apparently unable to stem the wholesale damage to its communications infrastructure by the independent media.
The independent media has broken government's several lines of defense as many of its communications assets continue to be disabled.
Dwindling morale among the government's communications general staff has reportedly resulted in some of President Adama Barrow's communications generals feeling more insecure and therefore, dangerous.
According to sources, frustration was building at the Office of the Gambia government spokesperson as well as the ministry of communication.
The Gambia government has lost so much territory in its communications offensive that Barrow's communications generals have decided to adopt extreme measures.
The Gambia government is still trying to send the director general of the State broadcaster on leave but DG Malick Jeng would not go.
According to sources, neither the minister of communication nor the Gambia government spokesperson wants Malick Jeng to command their GRTS flank as counter-communications offensives from multiple fronts continue to disable government's communications infrastructure.
The online media platforms have apparently controlled vast swathe of territory in the Diaspora while some of the tabloids and FM stations in the country continue to push the government from its traditional heartland in the airwaves.
Two years ago, government hoped to reinforce its communications capability by deploying communications officers across all ministries.
However, they have yet to change government's frontline fortunes as the superior firepower of the independent media is still proving unmatched.
Social media has meantime been reporting an "unfolding drama" at the heart of the State broadcaster.
The Gambia government has been reported to be so embarrassed by its various defeats in the communications warfare that it was poised to send the commander of the GRTS flank packing.
Apparently, quality of broadcast at the State broadcaster is no longer topnotch.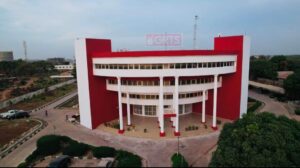 Raw combatants at GRTS have been causing collective shame and embarrassment through their limited knowledge of the English language, global issues, geography and internal matters.
There were reports government was preparing to send either Abubakarr Darboe or Essa Jallow to the frontline to lead its communications offensive at its main communications asset; the GRTS.