The theft and money laundering case brought against Khadijah Kebbeh is on Thursday expected to resume at the Banjul High Court for mention.
State prosecutors are expected to inform the court of moves taken to serve Ms. Kebbeh with the information sheet, regarding the charges against her.
When the case came up for the first time at the high court sometime last month, lead prosecutor L. Jarju rose to inform the judge that the State has filed a four-count indictment of theft and money laundering against Ms. Kebbeh.
However, judge Akokombo observed that after perusing the information sheet, it became obvious to him that Ms. Kebbeh was not served with the information, regarding the charges against her.
He, therefore, adjourned the case to tomorrow to enable the State serve the defendant with the information sheet.
The proprietress of Elegance boutique now under key and padlock, is yet again in court for stealing.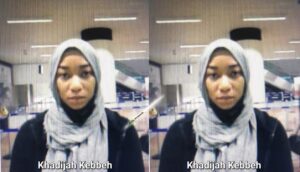 Khadijah Kebbeh has found herself fighting another legal battle months after she was ordered to pay millions of Dalasi to a UK-based Gambian businessman Laggie Gumaneh.
GACH Global Trading has also sued her for stealing nearly D60m from the company.
In a conversation with JollofNews, Khadijah Kebbeh said she and Gumaneh have now reached an agreement for a payment plan.