It's apparent that the NPP is determined to create yet another national security threat landscape in The Gambia.
This is why we here at JollofNews is advising the IGP that he has the authority to immediately issue an order for the arrest of all NPP officials, spiralling our country towards chaos.
The NPP on Sunday convened a press conference to "articulate" its position on the already constituted commission to probe selected local councils.
Words like chaos, violence and threat to national security leapt out of the press conference, uniting many Gambians in their suspicion that the NPP has something up its sleeve.
One can logically conclude from the statements and demeanors of Demba Sabally and Seedy Njie that the NPP is poised to upset the applecart.
Come to think of it! Here is a government that has gained notoriety for "pilfering" public funds yet it's talking of its "seriousness in fighting" mismanagement of public funds.
Ironic, isn't it?
You see, there should be no sacred cow in the fight against squandering of public resources. In the fight against wasteful use of public money, it should not matter whose cow is gored. Corruption war should be puritanical and purgatory through and through.
However, the targeting of three UDP-led councils for a commission of enquiry into corrupt practices is certainly provocative.
The timing of the setting of the commission has also rallied the majority of Gambians into believing that the commission is a witch-hunt.
Tasiong Demba, Seedy and all those NPP officials, who think Gambians will sit idly and watch them destroy our country.
This country belongs to Gambians and never again shall we allow people, who are now clearly playing by Jammeh's playbook, enslave us in our own country.
Indeed Demba, Mai was right and is still right.
You either obey the law or you are consumed by it is the fact.
It's a law in this country that every Gambian and non-Gambian, living in this country, must preserve the peace and stability.
Therefore, the IGP could spring to action and round up all NPP officials, trying to impose this apparent lopsided commission on Gambians.
It's (commission) already making citizens feel jittery because the other camp is saying it will not accept "this nonsensical" commission.
Seedy, Demba and other NPP officials should certainly stop their this ranting and raving against Hon. Darboe.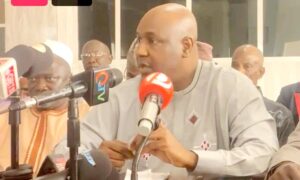 So, you think the veteran politician will sit idly by and watch you destroy a home he sacrificed everything for just because of the whims and caprices of a handful of NPP officials?
Certainly, you'll be mistaken for thinking so.
Hon. Darboe is not the troublemaker!
NPP is the party that wants to be violent and brutal with Gambians.
Why not probe the under-performing Sheriffo Sonko of Brikama Area Council?
You see, we believe in the Ku Mun Sa Morom Duma-approach to any bout. If you feel you're good enough to go, why resort to things that can taint the contest!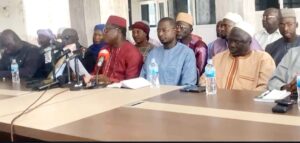 Forget about this commission and go with a clean slate to the local government elections. It's more advisable than resorting to underhand tactics with a view to roughening the ground.
The one, who can wallop the adversary, let it be! Yes, Ku Mun Sa Morom Duma! That's it!
However, commission this, commission that, is a sign of cowardice in the face of an impending raging battle; the council elections.