JollofNews has been informed this afternoon that Sabally has categorically denied receiving $2000 from Dr. Abubakary Jawara.
This medium erroneously reported last week that the former head of the civil service has admitted receiving $2000 from GACH boss as "quid pro quo".
Our attention was meanwhile brought to the erroneous reporting by Sabally himself as well as the Media Council of the GPU.
When we visited the Banjul High Court annex this afternoon, we were informed by the clerk that Sabally's response to the assertion of Dr. Jawara's attorney that he (Sabally) was gifted $2000 by Dr. Jawara, was this true: "No. Instead I helped him."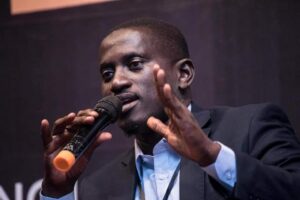 We deeply regret the error and sincerely apologize to Mr. Sabally and anyone that the error might have offended.