The stately hall of the exquisite Kairaba Beach Hotel was last Saturday the venue of yet another historic GRA Taxpayers' Awards Night and Recognition.
The Gambian leader, His Excellency, Adama Barrow, was among high-profile personalities, who turned out, to witness the unfolding history.
Five years ago, the Gambia's revenue mobilization agency introduced the awards night and the idea is to acknowledge and celebrate tax compliance.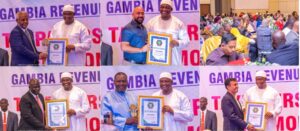 This innovative idea highlights the special emphasis that GRA places on compliance in its revenue mobilization interventions.
The 2022 awards night could not have arrived at a better time for the GRA as it performed exceptionally better than expected.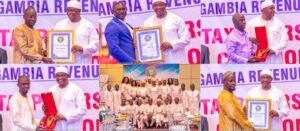 Despite the lingering effects of the Covid-19 pandemic and the impact of the war in Europe, GRA was able to grow the country's tax revenue from approximately D8 billion in 2017 to almost D12.8 billion in 2022.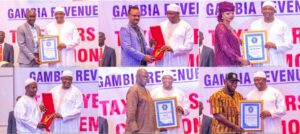 The agency also recorded massive boost in its monthly revenue collection as it leapt from D664 million in 2017 to D1.06 billion in 2022.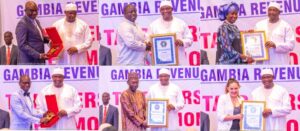 President Adama Barrow was on hand to deliver awards to nearly 40 corporate bodies and individuals.