The Officer Commanding the Human Rights, Complaints and Disciplinary Unit of the Gambia Police Force (GPF) instructed prosecutor Sgt. Secka to report to the police HQ today over disciplinary issues, this medium can authoritatively report.
OC Sulayman Jawara, acting on the instruction of the Inspector General of Police (IGP), commanded prosecutor Secka to report to his office today following a report by this medium on suspicions of his involvement in exhibits theft and an attempt to endear himself to a female complainant while executing his duties.
Mariama Jallow resorted to social media to fight for the recovery of her two phones that prosecutor Secka claimed were stolen from his house.
She valued the phones at D104,000.
Ms. Jallow is also turning every stone to ensure that the person, who broke into her house and made away with her phones and money, be exposed and prosecuted.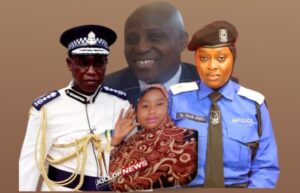 Since last year, she had been unsuccessfully trying the legal means to recover her properties as well as to see justice done.
See the link below for more.
Is IGP Sanyang Guilty Of Coverup Amid Allegations Of Sexual Harassment, Theft, Inertia Against Police