Young politician and activist, Baboucarr Jeng, has said in an exclusive interview that one of the leading GSM operators in The Gambia, Africell, is becoming too involved in the country's politics.
The author of 'The Way We See the Problem is the Problem' made these remarks in an exclusive interview this medium.
"We have seen the Traffic Light Africell-KMC Park, which is not clearly defined. We want to know exactly. We need an explanation. He [Mayor Bensouda] needs to come out and explain what exactly is going on. Does the park belong to Africell or does the park belong to KMC?
"There should be some form of ownership, and what we need to know is whether it is a sponsorship, whether is Africell sponsoring KMC with a park, or it is a joint venture, whether it is a public-private partnership. It has to be defined, and whether there is revenue or it is free or where is the benefit going to," he demanded.
"We need to understand exactly because we cannot just see a park right there named Africell-KMC Park and we don't know, because Mayor Bensouda has a term to serve within the council. When he goes away, what are we going to deal with, Africell?"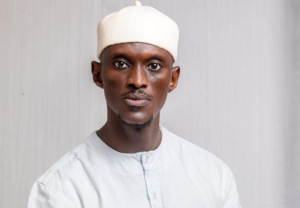 Mr Jeng added that the Africell CEO is not going to be CEO forever, adding: "Somebody else is going to come. So we need a clear definition of what the relationship entails. We need to know. We demand an explanation."
"The other thing is, again, they have laid a foundation stone to build a mini stadium, and this mini stadium again is going to be Africell-KMC Mini stadium. Now, this mini stadium is going to bring revenue. So what is going to happen? Is Africell getting into business with KMC? What is going on?" the young politician asked.