The world football governing body, Federation Internationale de Football Association (FIFA), has removed Indonesia as the host of the 2023 FIFA Under-20 World Cup, slated for May 20 to June 11.
This came amidst minor tension after the country refused to welcome a team from Israel.
The official draw for group assignments in the global youth tourney was supposed to take place in Bali on Friday, but FIFA canceled the event after the island's governor, Wayan Koster, called for a ban on the Israeli team, according to Indonesian media.
The Israeli U20 team, participating in the tournament for the first time, had been expected to base in Bali, home to one of the six stadiums scheduled to be used for the tournament.
Indonesia, as almost all other Muslim states, doesn't recognize Israel.
The Israel-Palestinian conflict is a key issue in the world's most populous Muslim-majority nation, whose 277 million people broadly support Palestine for religious reasons and an anti-colonial tradition that dates back to the country's independence.
FIFA has therefore removed Indonesia amid this controversy.
A release on the controversial issue states that following latest meeting between FIFA President Gianni Infantino and President of the Football Association of Indonesia (PSSI) Erick Thohir, "FIFA has decided, due to the current circumstances, to remove Indonesia as the host of the FIFA U-20 World Cup 2023."
The football international governing body noted that a new host will be announced as soon as possible, with the dates of the tournament currently remaining unchanged.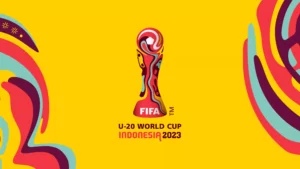 Potential sanctions against the PSSI may also be decided at a later stage, it says.
FIFA states further: "FIFA would like to underline that despite this decision, it remains committed to actively assisting the PSSI, in close cooperation and with the support of the government of President Widodo, in the transformation process of Indonesian football following the tragedy that occurred in October 2022.
"Members of the FIFA team will continue to be present in Indonesia in the coming months and will provide the required assistance to the PSSI, under the leadership of President Thohir."
FIFA concluded that a new meeting between its president, Gianni Infantino, and the PSSI President for further discussions will be scheduled shortly.
The FIFA decision is anticipated to spark row and attract bitter criticism in the coming days.