The Mayor of Kanifing Municipality, Talib Ahmed Bensouda, has been ranked as the 10th trailblazer in Forbes Africa's maiden Afri50 award.
The eminent Gambian politician and Mayor of the most popular municipality in The Gambia is nominated for the community development category.
The Award by Forbes Africa is a novel award celebrating 50 Africans paving the way in their respective fields and areas.
The maiden awards night, which coincides with Workers' Day, a day dedicated to celebrating and recognizing workers, will be held in Johannesburg, South Africa, on 1st May – with a diverse set of nominees from all over Africa.
"Africa is a continent with abundant and multi-faceted talent. Africans are blazing new trails in science and technology, finance, sports, and entrepreneurship. Africans are taking charge and leading in various fields," Forbes stated.
"There are several awards and honours that exist to honour and recognize various talents at different levels of their success. Notable lists and honors include the Forbes Africa lists, the NewAfrican magazine's 100 most inspirational, among several others."
Aside The Gambia, diverse Afri50 Awards also recognized other personalities from Djibouti, Togo, Mauritania and other countries.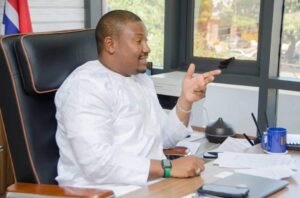 Former Zambian Vice President Dr Nevers Mumba will be among the honored guests who will present the awards and the Afri50 certificate of recognition.
The night is anticipated to gather some of Africa's finest leaders, whose endeavours have led to meaningful development and change at community, national, regional and global level.