Musa Jobarteh of the People's Progressive Party (PPP) and Amat Cham of the United Democratic Party (UDP) have withdrawn from participating in the Local Government elections slated for April and May this year.
Musa Jobarteh, who was nominated under PPP's ticket to contest for Gambisara ward in the Basse administrative area, withdrew his candidature from the councillorship elections of 15 April 2023.
The Independent Electoral Commission has confirmed acceptance of Mr Jobarteh's withdrawal by their returning officer for Basse, Lamin Cham.
Also, Amat Cham of the UDP, who intended to vie for Njau Ward in Janjangbureh, has withdrawn his candidature from the councillorship elections.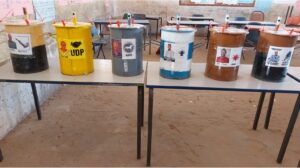 The IEC returning officer for Janjangbureh, Ahmadou Taal, has duly accepted his withdrawal, a statement by the IEC has confirmed.