Independent candidate aspiring for the councillorship of Farafenni ward, Bakarry S.S. Jadama, has appealed to the people of Farafenni not to allow to be slapped twice by politicians.
The politician made the appeal as he confirmed his withdrawal to JollofNews.
"Please, let us distance ourselves from partisan politics and select the best candidate out of the many, who can bring meaningful development programmes to Farafenni and its people's lives," he said.
"I have been keenly following the debate that took place at Farafenni between the aspiring candidates, and I think when the truth and right go hand in hand, a statement shall bear a clear reputation.
"This not about politics, but realistically, we all know that among the contestants, the other independent candidate Mr Momodou Mboge is far ahead of his opponents when it comes to the role and responsibilities attached to the council and councillors."
Mr Jadama appeals to the people of Farafenni not to allow "to be slapped twice", saying that there is enough to learn in Papa Tunkara's 5-year tenure.
Mr Jadama said Farefenni needs a development-oriented person who could effectively run the affairs of his people as councillor.
Moving further, Mr Jadama lamented the lack of essential facilities, which makes lives better for people in Farafenni.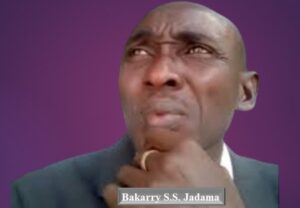 "We need vocational training centres for our students. We need a modern market behind Farafenni-Kerewan Garage to contain shops," he said, reasoning that shops should not be scattered around everywhere in that ward. He also called for the dismantling of the shops around the post office and the police line fence.
The politician also called for the roads connecting Chaku Bantang to Farafenni-Kerewan highway unto Fofana Kunda Tendaba road, the feeder road connecting Alagie Manji to Gickmarr, as well as the rebuilding of Balangnarr Garage to standard.
"Therefore, we need a credible and reliable person who is not going to be there for his party's development," he said.
"Therefore, I call on every Farafennian to vote for Mr Mboge and stand by development. Nobody else supports UDP more than my humble self but remember that the development of Farafenni ward is far more than partisan politics. Mr Momodou Mboge is the one who can unite the Farafennians."