The Gambia Writers Association at weekends commemorated World Book and Copyright Day at an occasion held at Alliance Francaise, on Kairaba Avenue in the Kanifing Municipality.
The day is observed annually on 23 April. Celebrated every year in The Gambia, the World Book and Copyright Day, also known as the International Day of the Book or simply the World Book Day, is an annual event championed by the United Nations Educational, Scientific and Cultural Organization (UNESCO) to promote reading, publishing and copyright.
The occasion brought together young emerging writers, veteran scholars, educationists, members of the Young Writers Association of The Gambia and the Writers Association of the Gambia (WAG).
The commemoration by WAG was marked with discussion and lectures by renowned Gambian writers and educationists.
Nana Grey Johnson lectured participants on the subject 'Krio – Retracing the Footsteps of an Extraordinary People', while Aja Ramatoulie Othman Jallow lectured participants on 'The Oku Marabout: A Minority Group Threatened by Extinction'.
Dr Cherno Omar Barry of the International Open University, who doubles as President of The Gambia Writers Association, gave a lecture on 'Indigenous Knowledge Production to Preserve Our Languages', while Author Musa Bah l, a staunch advocate of promoting indigenous Gambian languages, took participants through 'Writing in Our National Languages – Benefits and Challenges'.
Professor Abdoulie Saine also presented a discourse on The Socio-cultural Evolution of the Saloum- Saloum.
The commemoration was marked with a small-scale book exhibition. Krio Engagement & Other Stories, Edward Francis Small: Watch Dog of The Gambia, The Newspaper in The Gambia, and I of Ebony by Gambian author Nana Grey Johnson were all on display.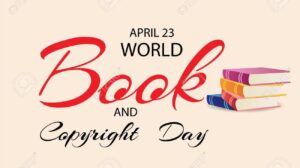 Other books displayed included: 'The Dictator and the Heretic' by Momodou Sallah, 'Le Cimetière Ne Prie Pax' by Baba Jallow and 'Quand Le Singe Parle Roman' by Baaba Sillah.
As customary, a World Book Capital is chosen by UNESCO each year to carry out a programme of activities to celebrate and promote books and reading.
Accra, capital of Ghana, has been designated by UNESCO as the 2023 Book Capital.