Kanifing Municipality's Mayor Talib Ahmed Bensouda has commended residents of the municipality for their show of support, saying their massive turnout to witness his nomination on May 1 "shows they have a lot of trust and confidence" in his leadership.
"The residents of Kanifing Municipality have had a lot of trust and confidence in me and my team for the last five years," Mayor Bensouda said.
The incumbent mayor, who has been given a clean bill of health to contest in the upcoming mayoral election by the Independent Electoral Commission (IEC) after his nomination on May Day, said he was lost for words in commending the people after seeing their massive turnout to accompany him for the nomination.
"There is nothing much to say because the residents are the ones to judge as they feel the impact of our work," he said. "May 20th we will be victorious because the people have trust in us. We have done a lot of work, some of which we completed and others are in progress."
The mayor, who is a member of the opposition United Democratic Party, is seeking re-election for the mayoral seat of Kanifing Municipality, following his election in 2018.
While pledging to bring more development projects to the municipality if he is re-elected, Mr Bensouda said the country is underdeveloped and he would continue to work hard to put it on the right track.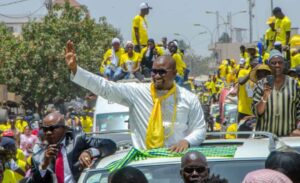 The incumbent mayor spoke highly of the municipality council under his leadership, saying he and his team have got the best record in local government over the years.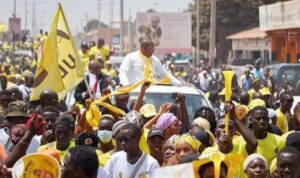 Seeing is believing, he says, discarding the innuendoes and direct accusations of politicians and other people: "The residents are the ones who will be the judge, because they feel the impact of our work. So I think come May 20th, we will have the victory and that is because the residents of Kanifing Municipality have trust in us."